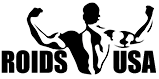 Trackable shipping
Orders are delivered within 5-15 business days
Order and Payment Information
ARE YOU A RELIABLE COMPANY?
We are a well-known mail-order business that can provide and distribute pharmaceutical goods. For over five years, we've been selling authentic, high-quality anabolic steroids and bodybuilding-related products online without the need for a prescription.
WHAT IS THE QUALITY OF YOUR PRODUCTS?
As you will notice after the first dose, all of our products are 100 percent original as they were created by world-renowned pharmaceutical companies
IS IT LEGAL TO BUY THESE KINDS OF PRODUCTS?
We recommend that you familiarize yourself with the legislation in your nation because the regulations governing the acquisition of prescription steroids vary widely from country to country.
IS IT NECESSARY TO HAVE A PRESCRIPTION TO PLACE AN ORDER?
No, ordering our products does not require a prescription.
HOW LONG DOES IT TAKE TO PLACE AND RECEIVE AN ORDER?
Once your order has been placed, we will send you an order confirmation email. We process and ship your goods within 2-5 business days after receiving your payment.
Once we receive a tracking code for the delivery, it usually takes 5 to 12 business days to ship to the United States.
Because shipping time is dependent on various factors such as shipping mode, postal service efficiency, customs clearance, and international transit, we can only offer you an estimate based on our statistics and previous experience.
IS THERE A LIMIT TO HOW MANY ITEMS I MAY ORDER AT ONCE?
You can order as much as you want, whenever you want. However, depending on the amount of your transaction and any import restrictions that may apply to certain products, you may wish to obtain legal guidance.
We recommend that first-time customers make a trial purchase and then place larger orders if they are satisfied with our services.
ARE THERE ANY OTHER WAYS FOR ME TO ORDER YOUR PRODUCTS APART FROM YOUR WEBSITE?
The answer is, unfortunately, no. We specialize in online sales, and our products may only be purchased through our website.
IS IT POSSIBLE TO MODIFY MY ORDER AFTER IT HAS BEEN PLACED?
If your order has not yet been paid, you can update it by entering into your account, selecting order ID, and then clicking 'EDIT ORDER'.
If you wish to add or remove an item from an order that has been paid but has not yet been shipped, you should file a support ticket and ask Customer Support to make the necessary modifications. But don't forget to provide the order ID in the support ticket.
HOW DO I AMEND MY ORDER AFTER IT HAS BEEN SENT?
I placed the order but have yet to pay:

You have the option of changing your order as often as you'd like. Simply delete your previous order confirmation email and place a new one.

To make a change to an order you've previously placed:

- Log into your account;
- Select the order ID for which you want to make modifications;
- Select "Edit Order" from the drop-down menu.
I'VE ALREADY PLACED AND PAID FOR THE ORDER:
If your order has already been paid for, you can still make changes as long as it hasn't been packed and delivered.
However, you must contact our customer service department as soon as possible.
Use the Contact Us page to notify us that you'd like us to hold off on packaging or delivering your order until you've made the modifications you'd like.
DO YOU HAVE ANY SPECIAL OFFERS?
Seasonal specials and promotions, including occasional discounts on our steroid cycles, are also available.
Currently, the following discounts are available:
Any returning customer order will receive a 5% discount on purchases of less than $750.
10% off orders over $750 paid by bank transfer, money transfer, or Bitcoin, or any returning customer order.
WHAT ARE MY PAYMENT OPTIONS?
We're one of the few steroids stores online that accepts major credit cards.
However, for orders above $750, we do not recommend that our first-time customers with their credit cards. Payments should be made via bank transfer, money transfer (such as Moneygram or Western Union), or Bitcoin first.
Customers who pay with one of these methods will receive a 10% discount on larger orders, as these methods do not require verification.
Customers who place a second order will receive a discount on any subsequent orders and will be able to pay with a credit card for any amount.
WHAT TYPES OF PAYMENT DO YOU ACCEPT?
We accept major credit cards and offer fast, secure, and simple credit card payments:
We recommend PayPal because it is a reputable and, most importantly, a secure payment method:
HOW CAN I CHECK MY ORDER PAYMENT STATUS?
Enter your order number and email address to check if your money is still pending verification, has failed verification, or has been authorized successfully:
*Validation of credit card and PayPal payments can take anywhere from 2 hours to 2 days, while we typically process and clear payments within 1-2 days.
IS IT POSSIBLE TO PAY BY BANK TRANSFER, AND IF SO, WHAT ARE THE ADVANTAGES OF DOING SO?
Yes, we accept bank transfer payments.
Bank transfers do not require verification and are normally processed and completed within 1-2 business days. As a result, you will receive your order sooner.
WHAT IF THE BILLING ADDRESS ON MY CREDIT CARD DIFFERS FROM THE SHIPPING ADDRESS?
This will not be an issue. You may be asked to provide additional verification if our payment gateway advises us to check this order.
You'll need to use a different payment method if your billing country isn't the same as your delivery country.
If your order has not yet been paid, you can update it by logging into your account, selecting the order ID, and then clicking "EDIT ORDER."
HOW DO I GO ABOUT GETTING MY PAYMENT PROCESSED?
Following your credit card payment, we may need to validate your order. As a result, your current phone number will be required. If your payment fails to pass our verification process or we are unable to contact you, we will be compelled to cancel your transaction and offer you an alternative payment method.
Your card will be charged after your payment has been authenticated and passed our anti-fraud check. We process authorized payments and clear them for shipping within 1-2 business days.
WHAT SHOULD I DO IF MY CREDIT CARD HAS NOT BEEN DEBITED AFTER PLACING AN ORDER?
Your card will not be debited immediately after a transaction. It can take anywhere from two hours to two days to complete verification.
Please Contact Us if your card is not charged within two business days of placing your order, and we'll look into it.
HOW LONG DOES IT TAKE FOR MY PAYMENT TO BE PROCESSED?
In most cases, payments are processed within 2 to 3 business days.
You'll be notified by email if the payment provider rejects a payment (for example, if the wrong account details were entered). In this situation, the entire payment transaction will have to be repeated.
We will ship your item within 24 hours after the transaction has been correctly completed and authenticated.
I'VE PUT IN MY ORDER, BUT HOW DO I PAY FOR IT?
You will receive an email with payment instructions after your order has been completed.
If you have not yet received it, please Contact Us and we will send it to you as soon as possible.
The payment instructions should be properly followed to avoid any needless delays.
WHICH OF THE FOLLOWING IS THE BEST WAY TO CONTACT YOU?
Our committed customer service team is always available to assist you and strives to respond to your questions as promptly as possible.
Please contact our staff via the form on our Contact Us page if you have any further questions or general issues that were not addressed here, if you have any problems with your order, or if you need help choosing the correct products for you.
OUR OFFICE HOURS ARE AS FOLLOWS:
Our customer service team is available Monday through Friday and usually replies to email messages within 48 hours.