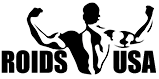 Trackable shipping
Orders are delivered within 5-15 business days
Welcome to Roids USA Shop
CONTACT US
OUR DEDICATED CUSTOMER SUPPORT TEAM IS ALWAYS READY TO HELP AND AIMS TO ANSWER YOUR QUERIES AS QUICKLY AS POSSIBLE
​
For any queries relating to information about your current order, or the status of your payment and delivery, please find some useful links below before contacting us.
Check your payment and order status and find your tracking code.

Log in to your account on our website, and go to Order History to find your tracking code once it becomes available.

You can also check your inbox for the automated email our system will send you with your tracking code, once your order has been paid and dispatched.

To track your order while it's in transit anywhere in the USA, enter your order number on this website.
If you're still unable to find what you're looking for or would like to contact our customer service team directly about a particular question about our products, or you have a concern about our order, please fill out the form below:
All support queries are usually responded to within 48 business hours, and any tickets submitted on Fridays may only get a response by the following Monday.
We apologise for any trouble this may cause.
Contact Us