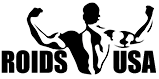 Trackable shipping
Orders are delivered within 5-15 business days
Delivery Information
WHAT METHOD DO YOU USE TO TRANSPORT YOUR GOODS?
We ship using traceable EMS (USPS) service, which needs a signature upon delivery.
HOW LONG WILL IT TAKE FOR MY ORDER TO BE RECEIVED AFTER I HAVE PLACED IT?
Within 2-5 business days of receiving payment, we clear your order for shipping and provide you with a tracking code.
Orders to the United States can take up to 17 days to arrive, while orders to non-US countries can take up to 12 to 17 days.
Please keep in mind that several circumstances beyond our control can affect the overall delivery date, which is why we can only provide you with an estimate.
HOW EFFECTIVE IS DELIVERY?
We guarantee that all packages are delivered with the utmost caution. All of the items are packed with considerable care and attention.
TO WHICH COUNTRIES DO YOU SHIP?
We can ship to any address in the United States or internationally!
FROM WHERE DO YOU SHIP?
The packages come from a variety of European countries.
When you receive your order, it will be unclear from which country it originated because we route it through other countries to conceal its origin.
We never include the name of our company on any of your packages.
This maintains complete secrecy by safeguarding both you and the seller from whom you purchased, and it also increases the chances of you receiving your order without delays.
IS IT POSSIBLE TO SEND AN ORDER TO A P.O. BOX?
Yes, shipping your order to a P.O. Box is quite OK.
However, if you need your item sent to an APO (Army Post Office) location, please contact our customer service team to see if we can help.
HOW LONG WILL MY ORDER TAKE TO REACH ME?
For orders to the US:
Delivery times range from 5 to 17 days.
For European destinations:
Delivery times range from 5 to 12 days.
Concerning South Africa:
Delivery times range from 5 to 17 days.
HOW MUCH DOES SHIPPING COST?
The shipping fee is charged at a flat rate of 28 USD.
If your total order amount adds up to more than 600 USD, shipping is free!
CAN YOU SHIP IN LARGE OR BULK QUANTITIES?
Yes, we can accept larger orders, as we have done for years with our loyal customers.
HOW DO YOU SEND LARGE OR BULK ORDERS?
While processing bulk orders, we split your order into numerous smaller separate shipments to avoid attracting the attention of customs officials.
Each shipment is treated with the same amount of attention and packing as a smaller order, regardless of the overall quantity of your order.
Furthermore, regardless of the size of your transaction, we just quote a single handling and postal fee for your complete order!
HOW DO YOU ENSURE THAT MY PARCEL'S CONTENTS REMAIN PRIVATE?
All packages are securely boxed and wrapped in a non-obtrusive manner to ensure the contents are protected during shipping.
Overall package sizes are maintained to a minimum by separating them into smaller envelopes to prevent arousing unwanted suspicion (which also reduces the shipping cost).
Your items may be packed inside other nondescript objects, such as toys, cassettes, and so on.
Our organization's name, as well as anything else on the package label or list of contents that would hint at the therapeutic contents of each delivery, is never specified.
Packaging tactics are altered regularly to give the best possible delivery results.
To assist in concealing the original location of our depots, shipments are dispatched from several shipping ports across the world.
WHERE DO I LOOK FOR MY TRACKING CODE?
Once you've paid for your order and it's been delivered from our warehouse, your tracking code will become active within 2-5 days.
Log in to your website here and go to My Account > Order History to find it if you haven't received it by email yet:
WHAT WEBSITES CAN I USE TO FIND OUT WHEN MY ORDER WAS DELIVERED?
Track your order here for delivery within the United States or imported products that have cleared US customs:
Whether your cargo is being shipped locally or worldwide, you may monitor it to find out where it is at any stage in the delivery process:
WHY HAS MY ORDER STILL NOT MOVED AFTER 5 DAYS, ACCORDING TO THE TRACKING WEBSITE?
This is what happens when an item is held at customs and is awaiting clearance.
Please don't be alarmed; it doesn't always mean that there's a problem with the shipment.
If your tracking code shows that your order hasn't moved for 10 days, please contact us right away, and we'll look into it as soon as possible.
You can also use this tracking code to contact your local EMS office or a USPS branch to enquire further about the problem.
WHY DOESN'T MY TRACKING CODE APPEAR ON THE TRACKING WEBSITE?
If we don't have enough stock in the United States to fill your order, we'll have to import it from one of our other overseas warehouses.
When your item is collected from our warehouse by the delivery service provider in that nation, it is routed to a central regional logistics hub where it awaits customs export permission. They only send a tracking code after that, and this process can take up to three business days.
Please contact us if you have not received a tracking code after 3 business days.
Customers in the United States should use www.aftership.com to track their packages until they reach their country's borders.
After that, you can trace your package via www.usps.com.
We recommend entering your email address and tracking code on the USPS website so that you can receive regular updates on your shipment's status.
IS IT POSSIBLE THAT A SHIPPING DELAY WILL OCCUR?
We can only provide you with an estimate based on our statistics and records because shipping time depends on a range of factors such as postal service efficiency, customs clearance, and international transit.
We discovered that due to postal system issues rather than our services, 80–85 percent of airmail packages arrive within 10 business days, and 20–30 percent arrive within 10–15 business days.
ARE THERE RISKS OF SHIPPING DELAYS?
Yes, it's possible.
We provide an estimate for expected delivery arrival based on our statistics and previous experience, but it is subject to some external circumstances outside our control, including postal service effectiveness, customs clearance, and international transit routes, to name a few.
WHY ARE THESE SHIPPING DELAYS OCCURRING?
The parcels transit from local to national postal service hubs before being processed for customs clearance at the point of export from the country where our warehouse is located and then again at the point of delivery to the country where you are receiving your shipment. Once cleared for import, it travels through regional mail hubs until it reaches you.
The overall delivery time is affected by each subsequent phase. Even if the majority of these procedures go smoothly, a break in the supply chain will cause the next one to be delayed.
WHAT IS TAKING SO LONG FOR MY ORDER TO BE DELIVERED?
Please check your account's 'Order History' to see how many business days have passed since you placed the order before contacting us about late delivery.
Your order should arrive by Day 15 if you live in the United States.
If it has not arrived by then, please contact us so that our team can investigate the situation.
HOW LONG DOES CUSTOMS TAKE TO CLEAR MY PACKAGE?
Customs clearance can take up to five days in most cases.
Customs clearance in the country from which the products are exported, as well as customs in the destination country, are the main causes of delays.
As a result, the delivery tracking page may reflect that your shipment has been sitting idle for the past five days.
WHAT IS THE PROBABILITY OF CUSTOMS SEIZING MY PACKAGE?
Because of our careful packing, it's quite unlikely. We deliver products to customers in the United States, Canada, Europe, and South Africa with a 99.9% success record.
In any case, we offer a no-cost replacement policy, which means we will redeliver your product for free or credit your account for a future purchase.
We will re-deliver it within the US between 5 and 17 business days, to Europe within 5–12 days, and to South Africa within 5–17 days after you email us the official notification of the confiscation from the post office or customs.
WHAT HAPPENS IF CUSTOMS SEIZES MY PACKAGE?
We deliver to the United States, Europe, and South Africa with a high success rate.
We will either redeliver the contents (at our expense) or credit your account for future purchases on our website if a parcel is confiscated.
We'll make arrangements for a new delivery within three business days if we receive an email from the post office or customs stating that the shipment has been blocked.
WHY DO I NEED TO SIGN FOR MY ORDER WHEN IT ARRIVES?
We will do everything possible to ensure that you receive the items you requested.
We require you to verify that you received the order by signing for it at the time of delivery to ensure that the service provider delivered your products satisfactorily.
It also aids us in fending off bogus claims made by customers or service providers of orders not being delivered.
WHY HAS MY ORDER DISAPPEARED?
There are two possibilities for why you haven't received your order:
It might have gotten lost in the mail:

Please contact us via our Contact Us page with your Order ID number if you have not received your order or a notification that it has been held at customs after 30 days.

We will reship your order to you at our expense as soon as we can verify that you have not received it.

Customs may have seized the order.

If this happens, please let us know by using the form on our Contact Us page to send us an inquiry.

We may require a photo or scanned copy of the Customs & Excise seizure document so that your team can confirm whether the goods were confiscated and then discuss refund alternatives with you for your order, or we can reship the missing items to you for free.
HOW DO YOU HANDLE SHIPMENTS THAT GO WRONG?
Because we maintain track of our clients' correspondence, order details, a picture of our shipment, and postal service verification that the item was delivered, we have a high success rate in addressing false claims.
Any fake dispute, on the other hand, ruins the claimant's credit record and forces them to pay somewhere between $25 and $200 to settle the erroneous claim.
WHAT SHOULD I DO IF MY ORDER CONTAINS PRODUCTS THAT ARE MISSING OR INCORRECT?
Please notify us as soon as possible if you have any problems. It is critical that you photograph everything you received, including the packing labels, and send it to us. It will help us figure out what caused the accident and how to avoid it in the future.
We normally receive the results of an investigation within two business days. By then, we may be able to offer you redelivery of the missing items, a partial refund, a credit against a future purchase, or a discount coupon as compensation.
MY ORDER HAS BEEN RESHIPPED, BUT WHY IS THE PROCESS SO LONG?
We understand that when you place an order with us, you want your items as soon as possible.
However, your address may be flagged if a prior order from us was confiscated by customs because it contained items that are forbidden from being imported.
It is consequently risky to send anabolic steroid products to the same address frequently, as Customs and Excise may get suspicious.
This will result in them scrutinizing every international package sent to your address in the future, regardless of whether it is from us or not, thus delaying all of your deliveries.
If we have to reship any of your items, we will do it with the utmost care to avoid causing you any additional inconvenience.
Our staff may require you to give a different receiving address than the one you originally supplied to guarantee that the items reshipped to you arrive safely.
They'll then either ship it from a different foreign warehouse or break it up into smaller, more manageable shipments.